Preparatory School
The Preparatory School provides a broad and balanced curriculum to meet the needs of each boy and girl. Children's learning is stimulated and supported at every opportunity. Each class is taught by a full-time teacher with specialist input from Senior School staff.
The Infant classes follow a carefully planned, thematic approach to learning to support children's natural curiosity and stimulate their creativity.
This creative curriculum offers children the opportunity to work in depth, giving them the time they need to reflect, consolidate and transfer their learning.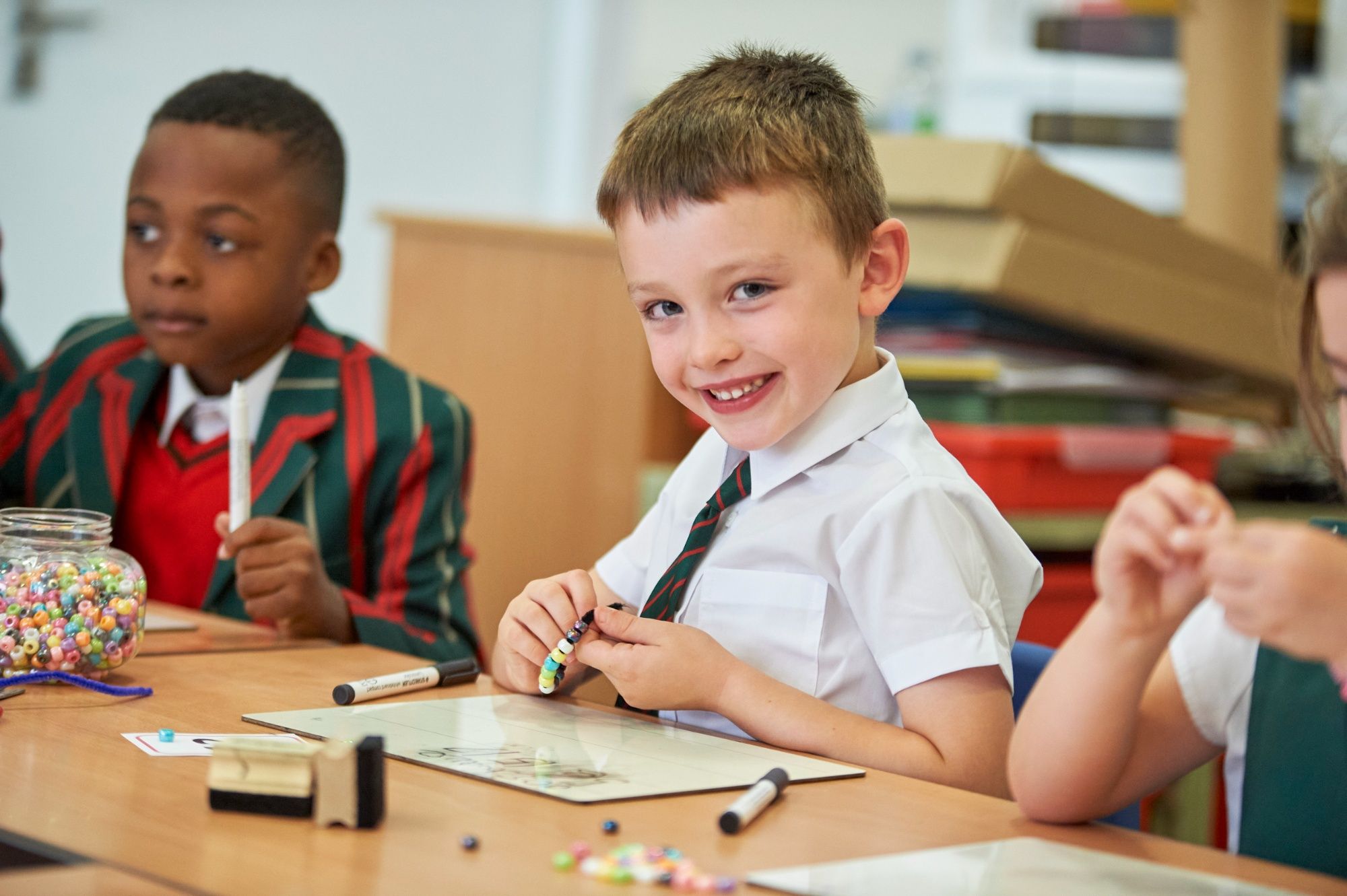 Teachers draw out and develop children's thinking and capacities in meaningful contexts using direct experiences.
In Upper Prep we follow the new Primary Curriculum but as an independent school we can tailor the curriculum to meet children's requirements. Senior School staff teach French, German, reasoning, food technology, music, drama and physical education.
SMALL CLASS SIZES
The average size of a class in the Preparatory School is just 15. This is because we are two form entry and typically have just under 200 pupils on roll. The benefits are obvious, with each child enjoying lots of one-to-one learning and support. This and our caring ethos is a winning combination.
Foundation Stage: Reception

The Reception Classes continue the learning journey from Nursery through to School. The Early Years Foundation Stage curriculum is followed and enhanced with inspiring opportunities such as Forest School, French and Food Technology.

Explore

Lower Prep: Years 1 & 2

The Infant Classes follow a creative curriculum with direct experience at its heart.  This gives children the time they need  to reflect, consolidate and transfer their learning.

Explore

Upper Prep: Years 3, 4, 5 & 6

In Upper Prep we understand that each child learns in their own unique way.  Teaching is tailored so that individual children reach their full potential in all areas of the curriculum

Explore
Drag to explore
FOREST SCHOOL
The Peterborough School is fortunate to have a beautiful woodland area forming part of the grounds, where all the Forest School activities take place. Forest School develops pupils' personal, social and emotional development while promoting an appreciation of nature and the importance of conservation. And they love learning outside the classroom.
INFORMATION AND COMMUNICATION TECHNOLOGY

Information and communication technology (ICT) is an integral part of our lives. The Preparatory School reflects this and integrates ICT into learning across the curriculum. Pupils have specific ICT lessons but its use is much more wide-ranging. Technology is used in all subjects to enhance the learning experience. Each classroom is equipped with a data projector and there is access to interactive whiteboards. Laptops and tablet-style computers are used regularly and the Prep School has access to the Senior School's networked resources.

Sport

The Peterborough School offers a broad range of sporting opportunities for all pupils, whatever their aptitudes and abilities. Pupils in the Preparatory School are encouraged to take part in both individual and team based sporting activities. Many of the pupils are chosen to represent the School at inter school fixtures and tournaments throughout the year. The boys play rugby in the Autumn term, followed by football and then cricket in the Summer.

Extra-Curricular Clubs

The Preparatory School allows children the opportunity to participate in a multitude of extra-curricular clubs and activities, which are designed to allow children to develop self confidence by discovering different skills to enjoy. From sporting to music, clubs are offered to suit every child.
Moving On to Senior School
Years 7 to 11 attend the Senior School, embracing Key Stages 3 and 4. Boys and girls have attended Senior School since 2010. The Preparatory School provides pupils with all the knowledge, values and confidence for a successful start in Senior School.