Key Facts and FAQs
The School has capacity for up to 500 pupils, and is fully coeducational throughout.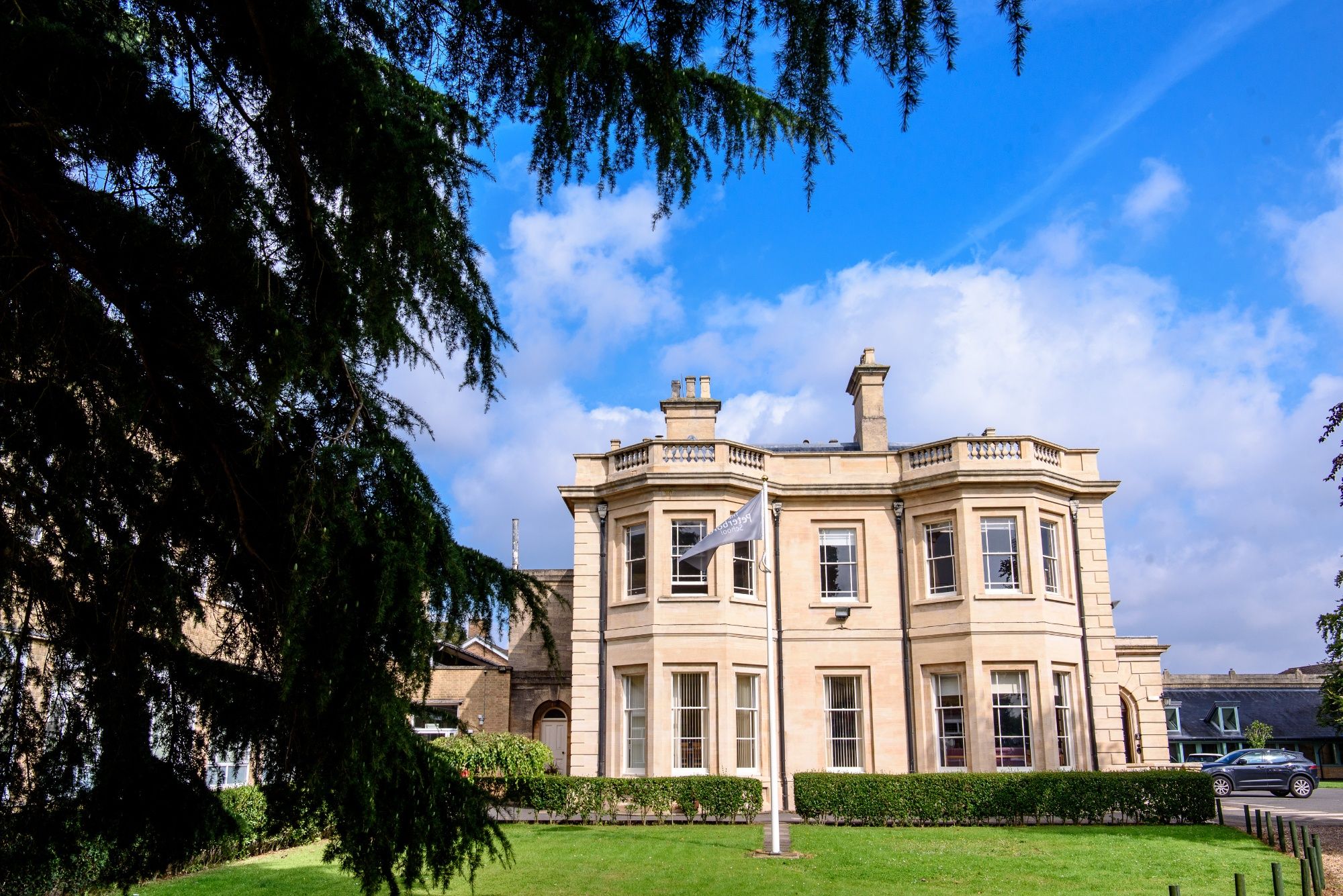 In addition, our 'Outstanding' rated Nursery caters for babies to pre-school age children and is open from 8.00am to 6.00pm each day, throughout the year. The Nursery Managers closely monitor the development of pre-school children and work with the Head of Preparatory to ensure a smooth transition into Reception class at the School.
FREQUENTLY ASKED QUESTIONS
Q. what benefits are there in sending a child to an independent school?
A. Parents choose to invest in an education at The Peterborough School for a number of reasons:
Prep School class sizes and Senior School set sizes are small, which enables our teachers to get to know every pupil well. We provide exceptional pastoral care and endeavour to look after all our pupils so that they learn as well as they possibly can and are well-supported and happy. We have a School Nurse and School Counsellor on site which provides medical and mental health support to any child in need.
We have a reputation as a small and friendly school where everyone knows everyone else. We teach and treasure traditional values of kindness and courtesy. There are no crowds to get lost in, and any unpleasantness is picked up immediately and sorted out.
The Peterborough School has a wide programme of extra-curricular activities so that children can develop their characters beyond just the academic. Sport is played to a high standard, with an emphasis on team work, leadership and sportsmanship. The Arts are hugely important to us: unlike in larger schools, you don't have to wait until you're older to perform in productions. From the beginning of Prep School, our children are encouraged to sing in choirs, play in ensembles, act in shows, speak in public and participate in a range of sports teams.
A highly academic child should get good academic results in any school. What The Peterborough School children gain is an 'edge' when it comes to competing and mixing with others from all walks of life. The experiences that children have within our School environment, give them a combination of poise and self-confidence. They become articulate and responsible young people with excellent interpersonal skills.
The Peterborough School prides itself on being able to offer academic opportunities and the development of each pupils' personality and integrity.
Q. How do you set about getting a place?
A. All children firstly need to be registered with the School. Registration is by completion and return of the Application Form, which is contained, along with the terms and conditions, in the annually updated Further Information brochure, together with the registration fee. Parents will then be informed as to the next steps regarding assessment for entry, which are age-dependent.
Q. If I decide I would like my child to go to The Peterborough School, are there tests or examinations?
A. Following registration, all children are assessed for entry. There are different assessments, depending on age:
To apply for a Nursery place, an Application Form must be completed, stating the preferred starting date and the number of sessions requested per week, together with the administration fee. A letter is then sent confirming when a place will be available. Where applications exceed the number of places available, a waiting list is created for each Room. Parents are contacted as soon as a place becomes available and arrangements are made for a date when the child can start at the Nursery.
Suitability for admission to the Preparatory School is decided by the Head of Preparatory, in consultation with appropriate Form Tutors. Children will spend a day with their peers, during which time their suitability for entry is assessed. Children applying for entry who are currently in Years 4, 5 or 6 are also asked to sit tests in order to ensure their academic ability will allow them to flourish in the Senior School and the Head of Preparatory will usually ask to view the latest school report from their current school. Parents are informed as soon as possible of their children's performance, usually on the day of assessment.
Candidates for entry in to Year 7 sit Entrance Examination papers in English, Mathematics and Reasoning in the January prior to proposed entry the following September. There is no formal interview but references from applicants' current schools are requested prior to the Examinations to help judgements as to whether boys or girls would benefit from an education at The Peterborough School.
Applicants to join the School in Years 8-11 are assessed by scrutiny of their two most recent school reports and references from their current schools. Upon registration, applicants are invited in to School to sit Cognitive Ability Tests (CATs) at a mutually convenient time and, if they wish, experience taster lessons with the appropriate year group.
Our offer of places in to the Lower Sixth (Year 12) is conditional upon a candidate achieving six Grade 5s and above, to include a minimum of three Grade 6 GCSEs and having a successful interview with the Headmaster. Candidates should note that study at A Level for some subjects is dependent on more rigorous grade requirements - please click here to view the Key Stage 5 Curriculum brochure which gives details of specific subject requirements. References are also requested from candidates' current schools.
Q. I'd like to send my child to The Peterborough School but cannot afford the fees. Is there any help available?
The School is a charity for educational purposes, and we encourage applications from children from all backgrounds. In addition to the competitive scholarships, we have a means-tested bursary scheme which enables us to award financial assistance to a limited number of Senior students who deserve an education at The Peterborough School. Bursaries are limited and are reviewed annually.
No financial assistance is available to children in the Preparatory School, except in extremely extenuating circumstances.
Please click here to see details of our Scholarships and Bursaries.