Meet the team

Adrian meadows
Headmaster
---
I grew up in Skegness, Lincolnshire, where I attended Skegness Grammar School serving as Head Boy. I left school to study Physics at Manchester University, before completing my teaching qualification at Cambridge University. Before joining The Peterborough School, I was Head of Physics and Electronics at Merchiston Castle School in Edinburgh from September 1999, after starting my teaching career there in 1996. I have been Headteacher of TPS, since September 2007. The school educated girls only in the Senior School before becoming coeducational in September 2010. Previously, I was Director of Studies at TPS from September 2003, and was responsible for the academic performance of the school and ICT strategy. As Headteacher, I take responsibility for the overall leadership and management of the School and business. I am the Honorary Treasurer for the Society of Heads and I am an Independent School's Team Inspector. I enjoy looking after our garden, have a very active interest in technology and have a passion for mountain biking and road cycling.

Ross Cameron
Deputy Headteacher
---
I have been at TPS for seven years as Deputy Headmaster, having previously been at Redmaids' High School in Bristol, and before that at Millfield School in Somerset. I gained a First Class Honours degree in History from the University of Southampton, having studied history and international relations; and still have the privilege of teaching some history at TPS. I chose a career in education consciously as a late entrant to the profession in order to pursue my academic interests and passion for communicating these interests to students. I am an avid follower of Cardiff Blues rugby team and Cardiff City football club.

Ann-marie elding
Head of Preparatory School
---
I have been at The Peterborough School since 2002 and have been The Head of Preparatory School since 2007. I have a Bachelor of Education Honours Degree, as well as a Masters in Education in Leadership and Management. I sit on the Society of Heads on the Head of Junior Schools Committee and Sports and Creative Arts Committee, and I am an Independent School's Team Inspector and a Local Authority Early Years Moderator.

Angus Stroud
Director of Sixth Form
---
I joined the Peterborough School in June 2017 as Director of Sixth Form, coming from Madrid where I ran the university admissions programme for a large international school. Prior to this, I had worked for 20 years in Sixth Form Colleges in a number of Student Services management roles. I graduated with a degree in History from Oriel College, Oxford and still enjoy teaching the subject at GCSE and A level. I have also held a Schoolteacher Fellowship at Corpus Christi Cambridge, where I wrote an A level textbook on 17th century English History. My interests outside work include playing golf (badly) and following the fluctuating fortunes of Leeds Utd FC. I also enjoy choral music and the opportunity to sing bass with the Chapel Choir at the School.

Mark pryor
Head of Pastoral Care
---
I joined TPS during the middle of the COVID-19 lockdown from Rossall School in Lancashire. I am looking to help lead the school in continuing to provide excellent pastoral care and guidance to pupils, staff and the wider school community and have specific responsibility for Safeguarding within the School. A proud Cornishman by birth, I have studied and worked in different areas of the UK and I am looking forward to getting to know Peterborough. As Senior Master at Rossall, I had responsibility for safeguarding across the whole school as well as running much of the day-to-day routine of an international boarding school. Prior to working at Rossall, I spent 11 years at Sherborne School in Dorset where I ran a boys' boarding house alongside teaching Maths and coaching games. Throughout my career, I have held key pastoral roles and believe that excellent pastoral care and support is key to the development of young people.
Away from school, I enjoy sport and play golf, run (slowly!) and cycle (on the flat!). I am also a season ticket holder at Rotherham United and hope that Rotherham and Peterborough United both get promotion to the Championship for next season. When time permits, I am a keen woodworker and woodturner and have taken on many projects both large and small.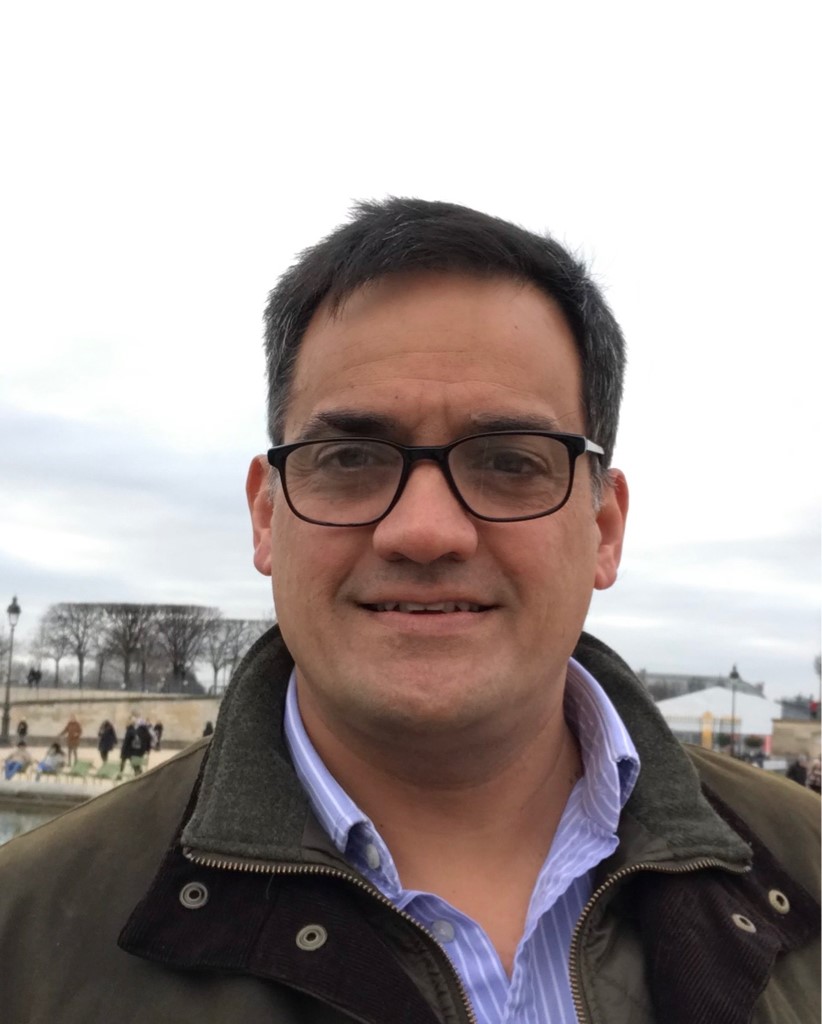 Steve dharamraj
Bursar
---
I was born and brought up in rural Hampshire. I attended Churcher's College and then Christ Church College, Canterbury, where I was awarded a degree in Geography and Education. I have subsequently gained three Master's Degrees over the years from The Open University, King's College London and Staffordshire University. I joined The Peterborough School in April 2019 as the Bursar, having spent 30 years in the Royal Air Force where I rose to the rank of Group Captain. I have served all over the world, including operational tours in Iraq and Afghanistan. My final position was as the Commandant of the Royal Air Force Central Training School. In my spare time, I enjoy being outdoors; I am a keen runner and kayaker. I also volunteer for the Duke of Edinburgh's Award Scheme as a Programme Manager for the Bronze Award, an Expedition Supervisor and an Assessor.