Senior School
The Peterborough School is committed to small class sizes throughout Senior School. Classes are large enough to encourage discussions and a lively atmosphere but small enough to ensure every boy and girl is noticed and listened to.
The unique talents of each child are identified and developed, whether they are in the classroom, in the creative arts or on the sports field. Their academic performance is tracked closely and reviewed regularly to ensure that they are working well and making good progress. Students have individual targets set for them and parents enjoy regular written and verbal reports.
Students receive an all-round holistic education at The Peterborough School. We provide an environment in which boys and girls develop a sense of right and wrong. We promote kindness, courtesy and consideration of others. This is a caring school and we believe passionately that unless children are happy they will not learn well. Students mature confidently in a secure environment.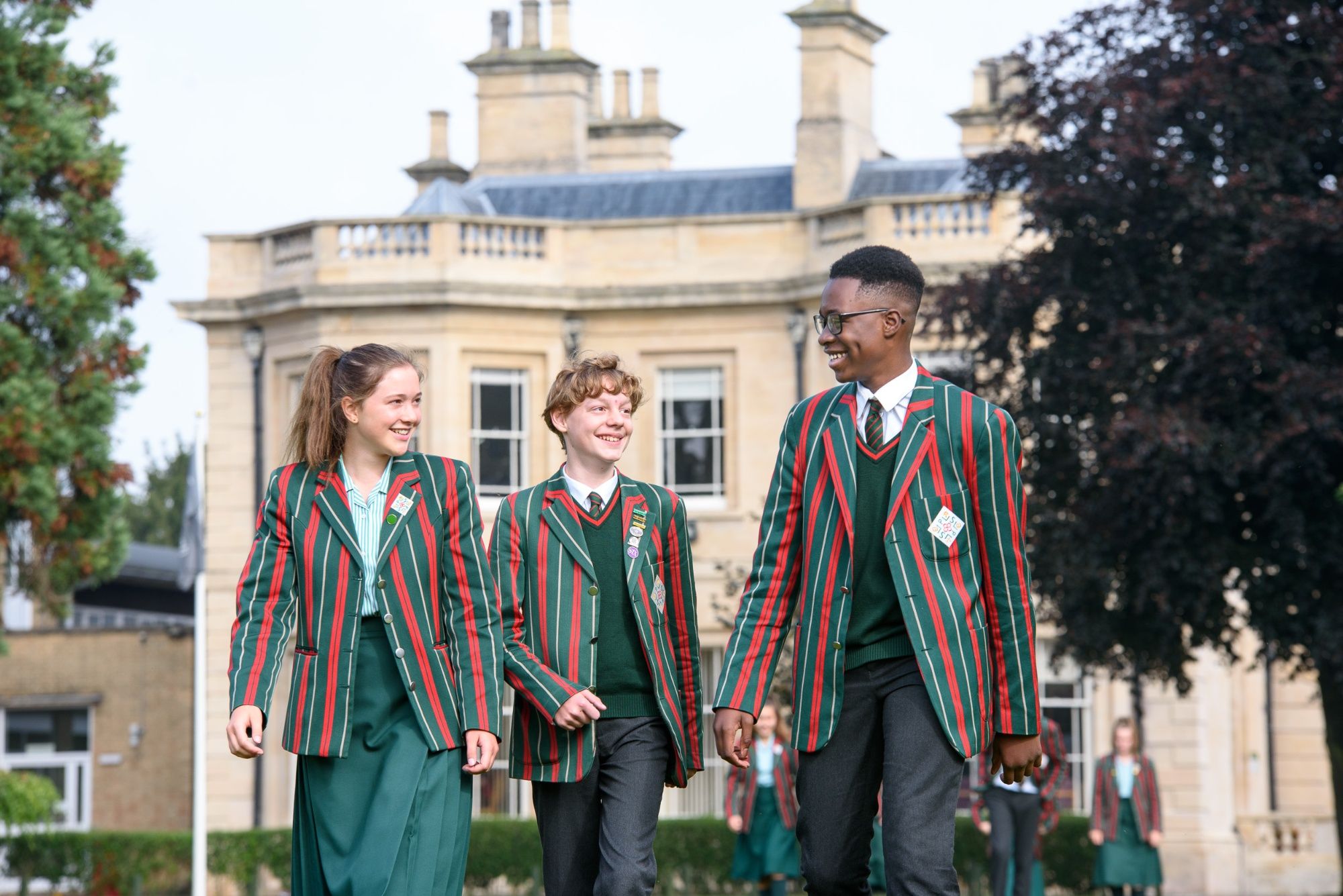 FULLY SUPPORTED LEARNING
The excellent care received by students in the Senior School is overseen by the Head of Pastoral Care. Boys and girls are supported and guided by committed staff. Our pastoral care is second to none, with our dedicated teachers knowing all the students very well.
Curriculum
The first year of Senior School introduces students to a broad and stimulating programme of subjects comprising English, Mathematics, Science, IT, French, German, Geography, History, Religious Education, Art, Music, Design and Technology, Physical Education, Games, Personal, Social, Health and Economic Education and Chapel.
All students study English Language, English Literature, Mathematics, the three Sciences and four optional subjects from a wide range of choice. Most students study for either nine or ten GCSE subjects, with a view to progressing to A Level or equivalent post-16 study.
Extra Curricular
Many students further enrich their studies with extra-curricular Music and Speech and Drama lessons. The Games programme is enhanced by a wide range of sports practices and fixtures.
Students are given the opportunity to take part in numerous extra-curricular activities outside the classroom, covering Sports, Music, Drama, Dance, Debating, the Duke of Edinburgh's Award Scheme and St John Ambulance.
Moving On to Sixth Form
In the Sixth Form students will be treated as young adults, but the strong support network will remain in place. They will make their own decisions and take responsibility for their own learning.