Year 6
Year 6 is the transitional year as children prepare for Senior School life. Throughout Year 6 children are exposed to a rich, varied and broad curriculum with a variety of specialist teachers and lessons taking place in teaching areas in both the Preparatory and Senior Schools. Subjects include Computing, Science, Design Technology, Physical Education, French, Reasoning, Drama, Music, Art and Religious Education.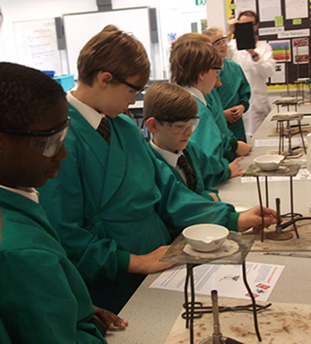 Year 6 Science in the labs
During the year children go on a variety of trips, including a Geography/History field trip to Hunstanton and themed trips to support and enhance children's understanding of the topics they are studying each term.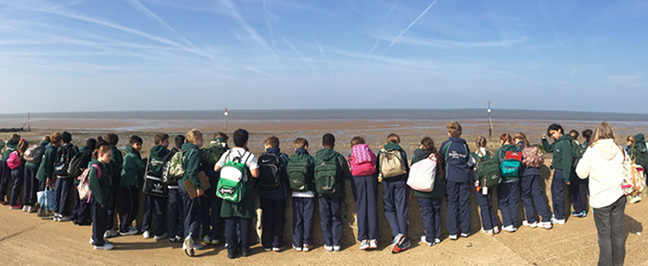 The children are benchmarked against children across the country in Mathematics, Reading and Spelling and Punctuation and Grammar in the Standardised Assessment Tests in May. These tests provide the first opportunity for children to sit externally marked examinations in preparation for their future School careers.
During Year 6 the children are in involved in an Upper Prep production and take lead roles in their own end of year play. Year 6 also have their own graduation ceremony and lunch: this is a special event for the children and celebrates their time in the Preparatory School as they look to the next stage of their educational career. They also participate in Forest School sessions in the Summer term, which is child led and has an holistic approach, where they have the opportunity develop their teamwork and social skills. Year 6 children participate in a three day Bushcraft residential trip each September.
As the oldest pupils in the Preparatory School, the children have a variety of responsibilities to enrich their leadership qualities and give them a greater impact on School life. Examples of such roles include, Head Boy and Girl and their Deputies, Heads of Houses, Sport Captains and other roles across the wider School community.