My Sixth Form Story
Here are some words from Sixth Formers who have moved up through the School as well as those who joined us just for Sixth Form.
Becca's Story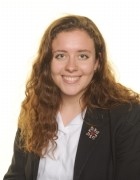 After receiving disappointing grades at AS Level at my previous school, I was determined that with hard work and in a different school environment, I could re-take Year 12 and do better. I viewed several schools but finally chose to join The Peterborough School. I was particularly attracted by the small class sizes, the passionate subject teachers and the range of unique opportunities on offer.
On joining the Sixth Form, I was made to feel very welcome and settled in comfortably to the relaxed and friendly environment. I also quickly gained new self-confidence in my academic ability, thanks to the support of my teachers and my grades improved dramatically. Undertaking many of the extra-curricular activities - including the Extended Project Qualification, volunteering and the 'study buddy' programme - helped me to produce a well-rounded university application and, combined with my much improved grades, I received offers from the universities that I aspired to attend.
In my two years at the school, I have developed a real passion for my subjects, inspired by enthusiastic teachers. I have also gained long-lasting friendships and a renewed approach to my studies. The Peterborough School has provided a motivating and supportive environment for me to work hard and pursue my goals. I have thoroughly enjoyed my time at TPS and feel that I have benefited not just academically, but in so many other ways too.
Charlotte's Story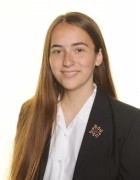 Joining The Peterborough School Sixth Form this academic year, has allowed me to progress not only academically but also as a person, gaining confidence and vital skills such as organisation. Small class sizes have gone hand in hand with quality teaching and helped me achieve a solid understanding in subject areas which I find challenging. The staff and students have been supportive and made me feel comfortable and welcome from the start. I have thoroughly enjoyed my time at the school so far.
Rajan's Story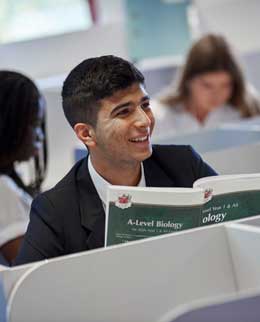 Since joining The Peterborough School in the Lower Sixth, I have felt very welcome and included in everything. The small class sizes have meant that I have received strong support from all my teachers, which has really benefited my learning. Unlike my old school, there are many opportunities to develop, not only academically but as a person, and I now feel much more confident in getting the grades I need to study Physiotherapy at university. The Sixth Form Centre provides a great learning environment and makes it easy to focus on my work. I have thoroughly enjoyed my introduction into The Peterborough School and can only see it getting better.
Leah's Story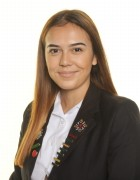 I've been at this school since Reception and this school has helped me develop so much confidence. Throughout all of my GCSE period I lack confidence in myself. If I got a bad grade in any exam, that would be it; I would just think that it was going to be my final GCSE grade and that's all I'm capable of, but this school taught me it's okay. Instead of focusing on the mistakes I made, I focused on learning from those mistakes. Without the school encouraging me and helping me to motivate myself, I would never have got the grades I did. This gave me such a confidence boost for Sixth Form.
Sixth Form has been one of my best times at this school. I chose Psychology, Business Studies and Philosophy and to me the teaching standard is on a whole different level. Another benefit of this school is you can do an EPQ, which is the equivalent of half an A Level. EPQs are highly valued by universities, for example when I went to an open day at the University of Leeds, I discovered that they will reduce their required grades if your EPQ grade is high, so this is a huge opportunity that this school provides. The Sixth Form here offers opportunities in so many different areas. For example, there's Student Parliament, Young Enterprise, D of E and the list goes on. In Sixth Form you also carry out volunteering of your choice as well as work experience. This benefits us as it will give us the upper hand when we reach whatever job we want to carry out when we're older. The Sixth Form is also very good at making you're dealing with the stress of school, and I think this is very different to other schools with such large classes. Playing sport helps me relax and I have 1 or 2 netball matches a week. It also provides me with variety, so I'm not just constantly focusing on my school work.
John's Story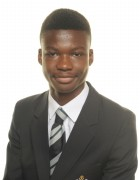 Since joining in Year 12, the School has been nothing but supportive during my transition into the Sixth Form. I'm in an environment where I am regularly challenged to push myself further academically as well as outside the classroom, where extra-curricular activities are heavily encouraged, something I had not seen much of in previous schools. The smaller class sizes in comparison to my old school have also had a massive positive impact on my learning as I feel I can get more one to one support from all of my teachers. So many opportunities have been opened to me here that I can confidently say I wouldn't have accessed had I not been here. I have thoroughly enjoyed my introduction to The Peterborough School and couldn't imagine myself anywhere else.
Chloe's Story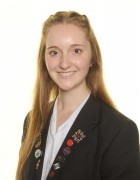 I joined the school in Year 7 and have grown in confidence and ability in this enriching environment ever since. The initial draw of The Peterborough School for my family and I was the size of the school - it is large enough to provide all the educational, sports and extra-curricular options you desire, however small enough for you, as an individual, to matter and not be just a number.
I have set my sights on a place at Medical School, so know I have to be a high achiever at A Level to secure one of these sought-after places. I didn't even contemplate leaving the school to complete my Sixth Form elsewhere. The small class sizes are a huge advantage that is not offered at other schools and can be the difference between learning and truly understanding.
In addition to our A Levels, we also work on an Extended Project Qualification. The expertise gained through this project are highly recognised by universities and introduce skills that are required in later life. My topic is focused on a subject that not only interests me, but has huge implications on our stretched healthcare services as I selected the title: 'Are self-inflicted illnesses wasting NHS resources?'
The Sixth Form here is like a family, with everyone willing to help when someone needs support. Sixth Formers are given greater responsibility in managing their own studies outside lessons, preparing us for university. The Sixth Form common room is an ideal environment to relax and unwind with friends when your timetable allows. And, as the oldest students in school, we are role models for younger students and look to lead by example, so there is a self-policing attitude that encourages independence and self-management.
And from leavers in 2018:
"Staff are caring and supportive, which helps us to achieve our potential. I've gained confidence during my time here."
"I've had a great experience and learnt a great deal."
"I'm extremely grateful for the opportunities I've had and the relationships I've made."