Music
"Music has the power of producing a certain effect on the moral character of the soul, and if it has the power to do this, it is clear that the young must be directed to music and must be educated in it."
Aristotle (384 - 322 BC)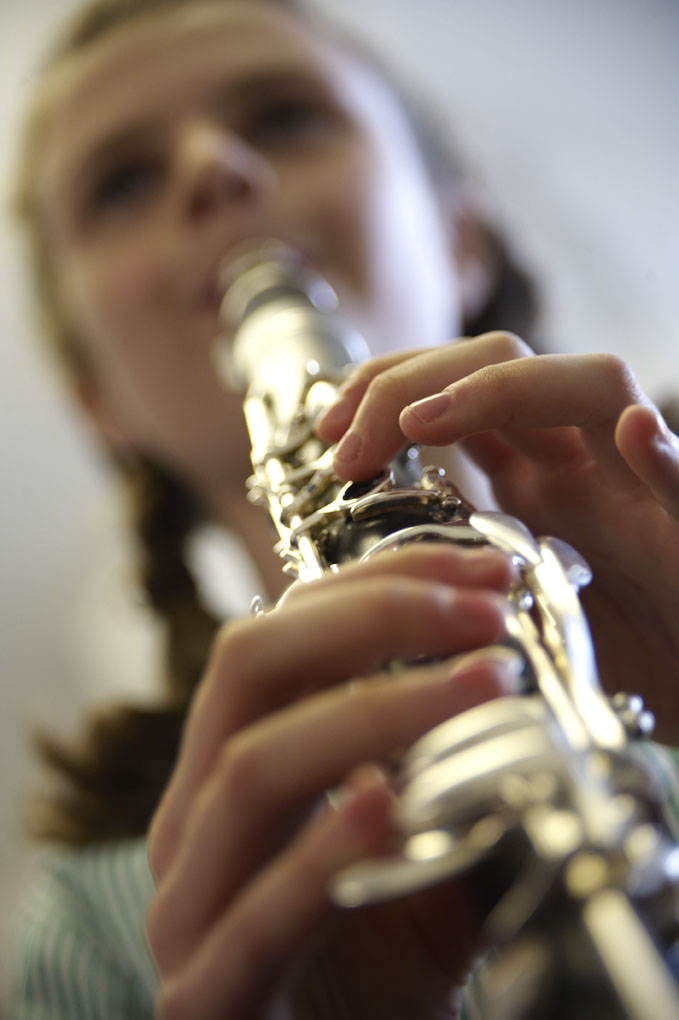 In Years 7, 8 and 9 the Music curriculum focuses on Listening and Appraising, Performing and Composing. All three elements overlap and many of the topics and tasks which are studied combine all three, rather than trying to isolate each one, as is the case in the GCSE and A Level courses.
Much of the work is of a practical nature and there is a lot of individual study and work in pairs. Whilst there is some content learning, much of the work is designed to foster individual skills, personal reactions and opinions.
During the course, students will gain an insight in to the main developments in musical history, the make up and development of the orchsestra and the main trends in popular music. They will also learn to read the basics of the Notation System used to write music; sometimes to follow composers' intentions, sometimes in a performance situation and sometimes in order to express their own compositional intentions.
The GCSE Music course requires students to have the ability to play an instrument or sing to at least Grade 2 standard and read music. The aims of the course are to greatly improve students' performance skills; see how music is constructed from initial ideas through to the finished product; be able to analyse music in a variety of styles and discover the social and historical context in which music has been composed over the last 400 years.
The performance skills gained will give students confidence in playing to an audience; useful for those intending to pursue careers in drama and law as well as music.