Graphic Products
What is Graphic Products?
Design & Technology as a whole shares a common goal of enabling students to research design opportunities, explore design ideas and realise these ideas through making products. The Graphic Products strand is an exciting and creative subject to study. The subject will prepare confidently and successfully in an increasingly technological world. The new AQA GCSE allows students to study core technical and designing and making principles, including a broad range of design processes, materials techniques and equipment.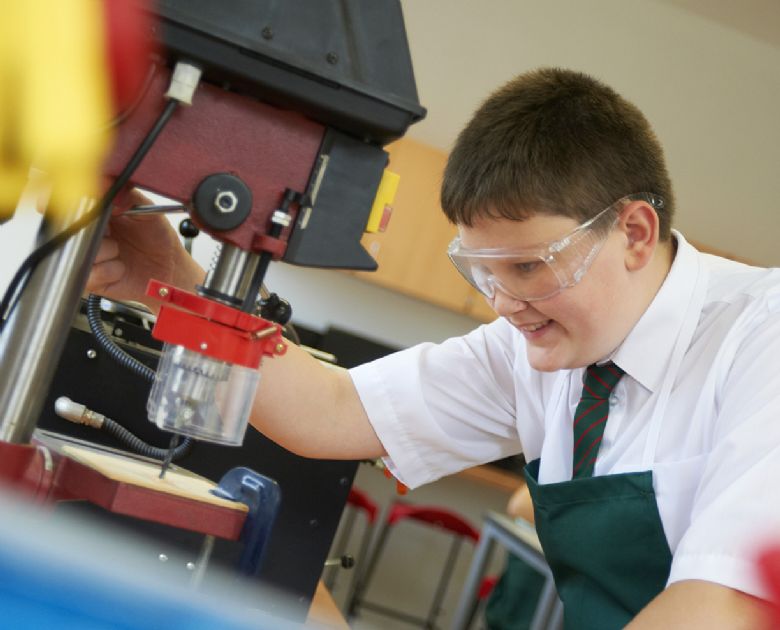 Disciplines Covered
We teach a full range of disciplines which, at their core, emulate the job of a Graphic Designer. These include corporate identity, typography, logo design and colour theory to name but a few. In addition, we also integrate areas of electronics, architecture, vehicle design, mechanics and engineering into our schemes of work. We also have facilities and expertise to work with resistant materials.
Our Facilities
Our purpose-built graphics studio includes a computer suite and students have access to a variety of specialist tools, materials and equipment, such as the laser cutter and 3D printer, and they will combine design, modelling and making to realise their own ideas.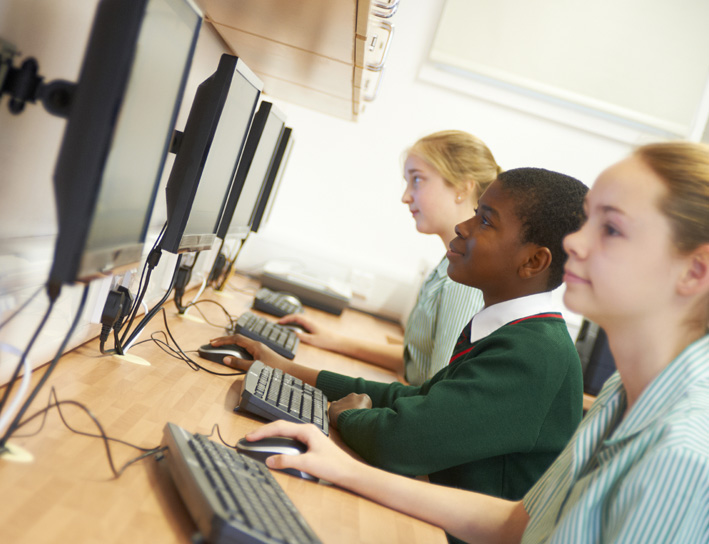 Curriculum Outline
Examples of Key Stage 3 making projects:
| | | |
| --- | --- | --- |
| Year 7 | Air rockets, pewter casting, fidget spinners, die-cut blister pack | Rockets are designed and launched, learning about flight, air compression and injection moulding. A small pewter item is cast, linking to mechanical and gravity-fed casting systems. For the fidget spinners, students design laser-cut spinners, learning about wasting techniques and bearings and with the blister pack, a small item is vacuum formed to create a transparent pack with a die-cut card surround. |
| Year 8 | Laminated wood tea-light holder, polypropylene product, sheet metal phone stand, docking station | Students learn about categories of wood and a block is cut to shape. Students have the freedom to design, laser cut and assemble something from sheet PP. For the phone stand a piece of sheet non-ferrous metal is cut, cleaned and folded with categories of metals discussed. For the docking station a stereo amplifier kit is soldered and asembled and then housed in a method designed by the students. |
| Year 9 | Bagpress clock, mini acrylic photo frame, LED moodlight | For the clock, birch-faced ply is laminated and glued on to a former to create a curved clock designed by the students. For the frame, plastic processing is discussed and sheet acrylic is laser cut, engraved and heat-bent. The moodlight has an open brief based on the use of an LED strip. |
| GCSE | AQA Design Technology: Graphic Products | During the course, students undertake a number of design-and-make tasks that will develop their skills in key areas. They will then go on to design and make a product for the 'Non-Exam Assessment' unit, which is worth 50% of the final mark. At the end of Year 11 there is a 2-hour written exam, also worth 50% of the final grade, in which students apply what has been learnt throughout the course in an exam situation. |