Computer Science
Computing is part of the Key Stage 3 Design and Technology curriculum for students in Years 7 to 9 and Computer Science can also be taken as a GCSE option. Lessons take place in our modern Computing Suite and each pupil has their own storage area on the network.
Pupils need to understand a problem or system before they can develop software for it, so pupils will use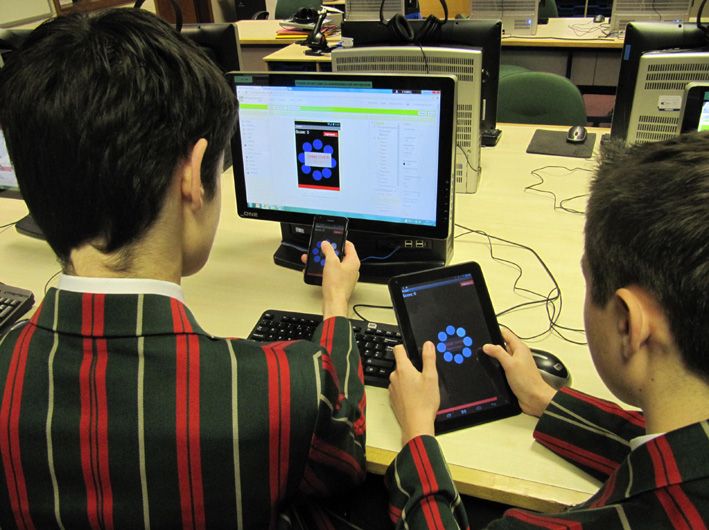 Logical reasoning, to identify the relationships between cause and effect.
Abstraction, to focus on the key features of the problem or system, temporarily ignoring the minor details.
Pattern recognition, so they will think of other problems which are similar to the current problem to see if there are ideas which could be re-used.
Decomposition it's important to break big projects down into manageable tasks, and then algorithms can be planned and developed task by task.
It is the aim that by the end of Key Stage 3 all pupils can use computers securely, creatively and independently and are confident and independent enough to keeps their skills up-to-date.
The AQA Computer Science course at GCSE gets students working with real-world, practical programming techniques which give them a good understanding of what makes technology work. Computer Science develops skills that are valued by employers - the skills used in analysing and deconstructing problems so that solutions can be proposed which address the specific requirements are valuable in many fields.
The course is split into two components: Practical Programming and Computing Fundamentals. GCSE Computer Science also counts towards the English Baccalaureate science measure, offering students maximum recognition.