Gingerbread People, Elves and Stars Shine at Christmas Show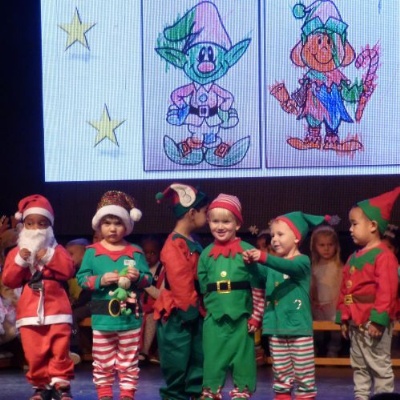 Pre-school children put on a fabulous Christmas Show today.
The Pre-schoolers' Christmas Show was a wonderful celebration of songs and dancing which they had worked really hard on for the last few weeks.
Gingerbread characters had lost their buttons and needed the help of reindeer, elves, stars, angels - and Father Christmas of course! - to find them all.
All the children looked fabulous in their costumes and they had learnt their lines and dances beautifully. Parents, grandparents and other relatives thoroughly enjoyed the production - well done everyone!