Sixth Form Open Evening - Wednesday 9th October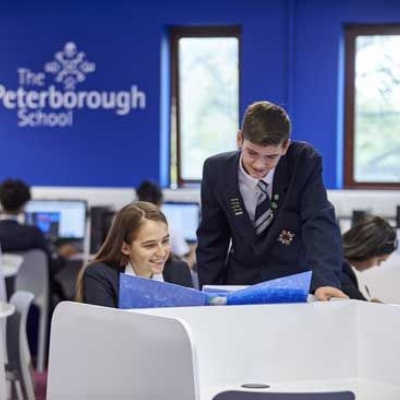 Our Sixth Form Open Evening for students in Years 10 and 11 will take place on Wednesday 9th October 2019 at 7.00pm.
Students in Years 10 and 11 are invited to join our current students to find out about the exciting opportunities which exist in the Sixth Form at The Peterborough School.
Find out more about our wide range of A Level subjects as well as the EPQ and Enrichment programmes and other developmental opportunities which are offered to help our students aim high and achieve more.
Some introductory talks will outline the Sixth Form offering before students are able to meet subject teachers and collect course information and guidance.
It would help us if you could let us know that you are thinking of attending by completing the form below but it's also fine to just come on the evening.
For more information, please call the School on 01733 343357 or email the Office.