Senior School Students Strike A Pose For Their Mannequin Challenge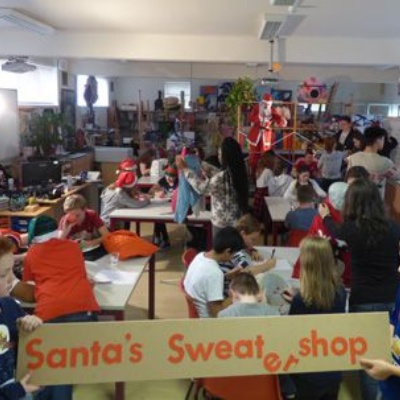 The final House event of term for Senior students was a Mannequin Challenge.
The School fell quiet on the last day of term while Senior and Sixth Form students filmed their House Mannequin Challenges.
Three minutes without moving was the overall Challenge but each House needed to put a twist on the phenomena currently sweeping the globe. Spencer House created Santa's Sweater Shop, with Santa himself overseeing production of Christmas jumpers. Newton House's Father Christmas wasn't happy with his elves and helpers who needed to speed up their toy making and present-wrapping.
Meanwhile, Mandela House were in the Sports Facility, displaying activity on pretty much every piece of equipment housed down there, while Eliot House depicted the good and evil sides of Christmas with gamblers and shop lifters being out-done by carol singers and good samaritans.
The creativity and attention to detail in each film were brilliant and for absolutely everyone to keep their poses for so long was amazing. Well done to everyone...the results will be announced next term!