Scholarship Violins Presented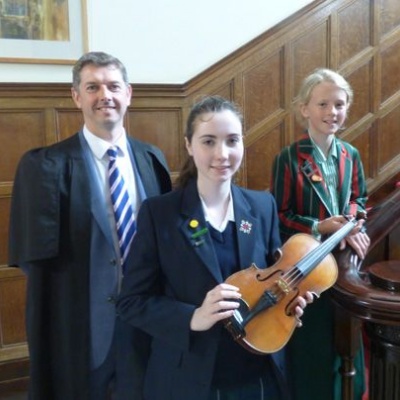 Two pupils are now enjoying playing antique, very valuable, instruments as this year's recipients of the Scholarship Violins.
The Headmaster presented Scholarship Violins to Sixth Former, Bethan Williams, and Year 6 pupil, Caitlin Wilkinson.
The first violin, a full-size beautiful sounding instrument, was made in Dresden, Germany in approximately 1900. It was awarded to Bethan to play on this year as a reward for her commitment to school ensembles.
The second violin is a three-quarter size, fine antique violin and was made in Mirecourt, France in approximately1890. It was awarded to Caitlin this year as a reward for her hard work. Caitlin practices every single day and her teachers say she is making great progress as a result.