15 Mile Challenge Raises £580 for SHINE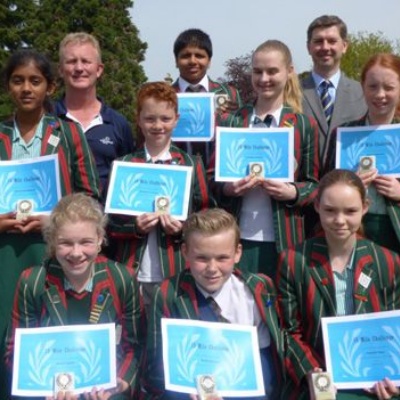 Photo shows the Elite runners who each ran more than 55 miles in the eight-day Challenge
Despite being beset by bad weather, this year's 15 Mile Challenge has raised over £580 for the Peterborough branch of SHINE, supporting people and families living with Spina Bifida and Hydrocephalus.
More than 50 students from Year 5 and above took part and ran, jogged or walked their way round the quarter-mile track on the back pitch, between them covering around 2,500 miles. All those who took part and ran at least 15 miles in the eight days were recognised in a special assembly today and the Elite runners, who each ran more than 55 miles were presented with special tropies.
The money will be handed to SHINE later in the year.