Folk Band Wins Battle of the Bands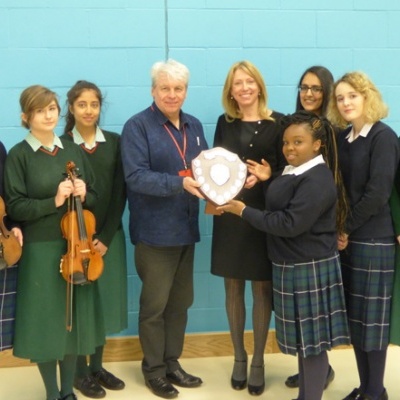 The Folk Band fought off stiff opposition to win the Music Festival's Battle of the Bands competition.
The whole school watched on as four bands battled it out for the coveted title as part of the school's week-long Music Festival. First up was Pop Band, followed by Sould Band and then the roof was raised by the more rowdy Rock Band. Finally, the calm of Folk Band took us through two endearing melodies and clearly impressed the guest adjudicator and former Shadows guitarist, Mark Griffiths, who awarded them the trophy.
All the bands performed brilliantly, were really tight and showed great musicality and showmanship. A very big 'well done' to all those who took part.