WW2 Enigma Machine In School For Lecture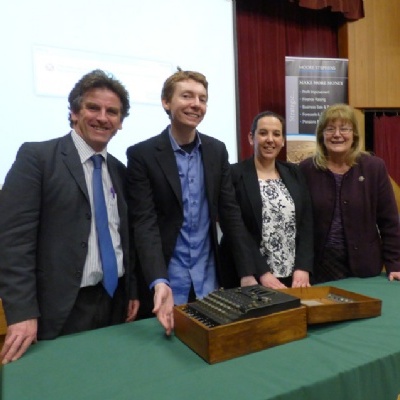 Dr James Grime brought a WW2 Enigma Machine to school for his fascinating lecture which explained Alan Turing's code-breaking genius.
Dr Grime enthralled the audience with his stories of how codes were broken and how secrets were kept then shared between allies during the war years. Starting off with the basics of coding, the working Enigma machine showed how the codes became more and more elaborate and Dr Grime explained the mathematics behind solving and using them to the nation's advantage.
It was a fascinating and often amusing insight in to an intriguing part of history.