Remembrance Service 2023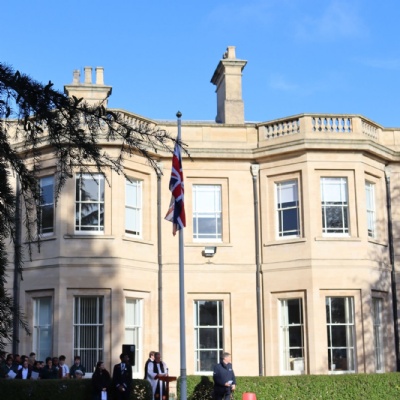 On Friday the 10th November, pupils from the Upper Prep and Senior School gathered around the Front Lawn Flag Pole for our Remembrance Day Service, to pay tribute to those who fought bravely serving their country.
Joined by Mr Meadows, and Revd Canon Tim Alban Jones, the Heads of School and Prep School read moving prayers and exerts before laying the Preparatory School and Senior School wreaths at the base of the Flag Pole.
Milo Deen sounded 'The Last Post', followed by Senior School Choir's 'Crossing the Bar'.
We were also joined by members of staff who previously served in the Royal Air Force and the Army.