Welcome Back!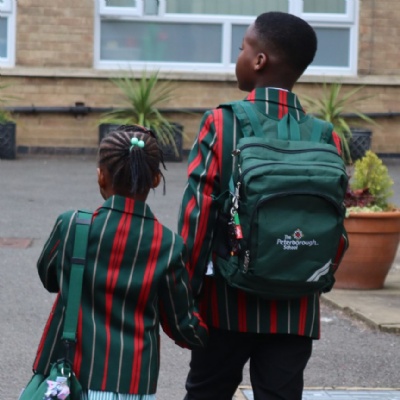 The start of a new school year!
We are so thrilled to see so many smiling faces and the corridors and classrooms are once again buzzing with excitement and happiness. We wish you all the very best of luck and cannot wait to see you enjoying your learning and activities! So far, September has been a busy, busy month for us all! We have welcomed a number of new students to TPS in both the Prep and Senior School, and we are very proud of how well they have settled in!
Most notably, we have welcomed our new Reception students to the school, and what a lovely first few weeks they have had.
Events have returned with gusto and our pupils have enjoyed lessons and taking part in clubs and activities. So far, Year 5 have learnt about Greece in their Greek Day on Monday the 15th, whilst Year 1 visited Peterborough Museum. We waved Year 6 off on their Bushcraft adventure on Wednesday 13th and, no doubt, they would have slept well over the weekend on their return!
In other news, it is a great honour to be selected to hold a position of responsibility, rewarding pupils for their hard work and commitment to the School. As usual, we announced some of these last term and I am now delighted to announce: Nnemdi Ijere and Harrison Whitty as our new Heads of School in the Preparatory School, who are supported by Deputies Aliya Rajput and Thomas Mwai. We wish them and all of Year 6 well in their new roles.