Sixth Form Charity Concert raises £2,000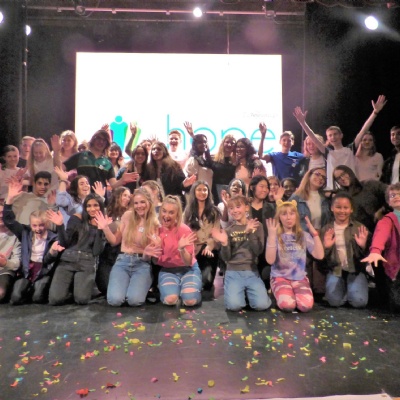 This year's Sixth Form concert provided a fun-filled evening, while also raising £2,000 for charity.
The Sixth Form once again hosted a very successful charity concert, raising £2,000 for this year's charity 'Hope for the Nations' from ticket sales, donations, a raffle and silent auction. Hosted by year 13's Leah Dennis and Priya Seta, the concert featured dance, comedy, drama and musical performances from students of all ages as well as teachers.
This year's charity Hope for the Nations works to reduce poverty, targets gender equality and community development in areas like Kenya and Malawi that are home to a number of orphaned and helpless children. The money raised from the charity concert will go towards funding the Kenyan Children's Project.