Baroness Floella Benjamin Delivers Incredible Speech Day Address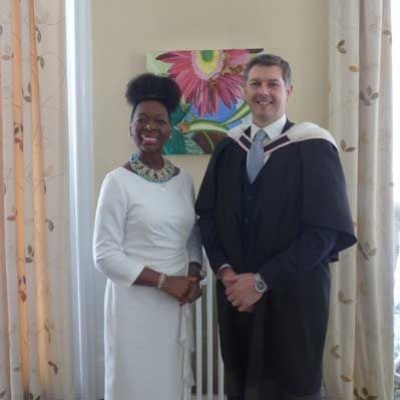 Baroness Floella Benjamin OBE delighted the audience as she joined us as this year's Special Guest at Speech Day and delivered a memorable address.
"Wow, that's one Speech Day we'll never forget!" was one reaction to Baroness Floella Benjamin's address during Speech Day as she brought warmth and joy to the proceedings.
Baroness Benjamin started talking about her difficult early life when she first arrived in the UK and suffered terrible prejudices but moved everyone as she told how she took it upon herself to change her ways and followed her mother's advice to achieve success through education. Her entertaining talk included her own version of the story of the Three Little Pigs as well as delighting everyone with her singing.
As she distributed the awards to prizewinners, she made sure she hugged and spoke to every child, congratulating them on their achievements.
Baroness Benjamin was a favourite TV presenter as well as an actor, author and businesswoman. She gained her OBE for Services to Television and spent over 25 years campaigning for children's rights and their welfare, in particular successfully lobbying for a Children's Minister. She was awarded her peerage in 2010.
The Headmaster, Adrian Meadows, gave his annual report of the academic year 2018-19 which is attached and he thanked the musicians and choirs who performed throughout the event.