Mayor Attends Country Dancing Festival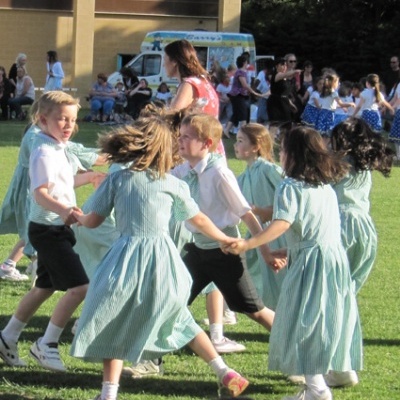 The new Mayor of Peterborough, Cllr John Peach, attended the Primary Country Dancing Festival
Beautiful Summer weather blessed us as the School hosted the Primary Country Dancing Festival, which was attended by the new Mayor of Peterborough, Cllr John Peach.
Prep pupils from The Peterborough School were joined by children from 21 other schools who danced their way through the sets and reels they had all been learning at Country Dancing Club.
It was a wonderful evening, greatly enjoyed by all those who took part as well as the hundreds of parents, friends and grandparents who watched.