Sixth Formers Delighted With Unconditional Uni Offers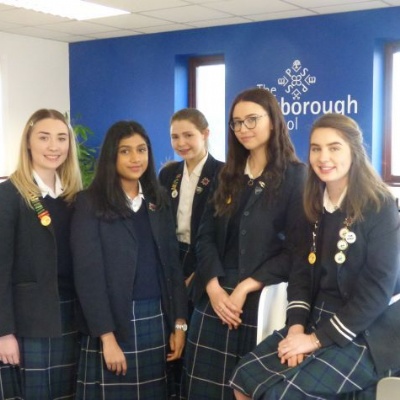 A number of Upper Sixth students are delighted to have received unconditional university offers.
We have had responses to over 75% of the university applications made by our Upper Sixth students, with the offer rate running at about 95% so far. This includes a number of unconditional offers for a number of students.
Hannah O'Driscoll and Hannah Bassett are both delighted to have received unconditional offers from their first choice, Nottingham, a member of the Russell Group.
Shanya Dasanayake plans to read Law at her first choice, Royal Holloway, and, having visited, really loved it.
Georgia Varnham was delighted to receive an unconditional to study Illustration from her first choice, Lincoln, but is also considering Portsmouth.
Olivia Barnes was very pleased with her unconditional offer for Nottingham Trent, however, as she is predicted higher grades than they required, is aiming for a place at one of the Russell Group universities, either Leeds, Nottingham or Exeter.
Director of Sixth Form, Mr Stroud, is also extremely pleased with the offers which are coming in: "It's great to see the strength of our students' applications acknowledged in this way. I know how much pride they take in their work and I have every confidence that they will do themselves justice in their A Level examinations, regardless of the fact that, for some of them, their pathway to their first choice universities has been cleared for them with these excellent offers."