Young Minds Charity Concert Raises Thousands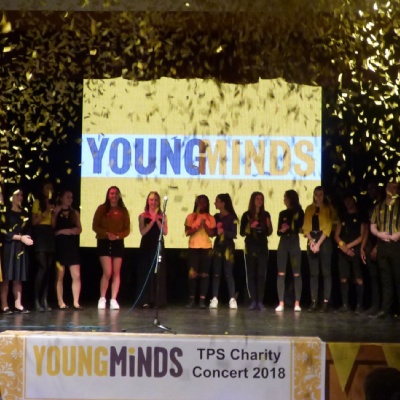 A charity concert, organised entirely by the Sixth Form, has raised £2,000 for Young Minds.
Members of the Sixth Form organised a stunning variety concert which incorporated amazing dance, drama, comedy and musical performances by pupils of all ages, members of staff and a member of the TPS Alumni, to support a charity which support young people's mental health.
Young Minds is the UK's leading charity fighting for young people's mental health. It was formed 25 years ago in 1993 by a group of children's mental health professionals who were passionate about improving mental health support. The money raised from the concert will fund their life-saving Parents' Helpline and their Crisis Text Line for Under 25s.
Compered beautifully by The Two Hannahs (O'Driscoll and Eagling), the evening included some very poignant moments about the issues of mental health amongst young people whilst showcasing the incredible talents of people within the school community.
Ticket sales, donations, a raffle and blind auction raised a total of £2,000.