Excellent GCSE Results Issued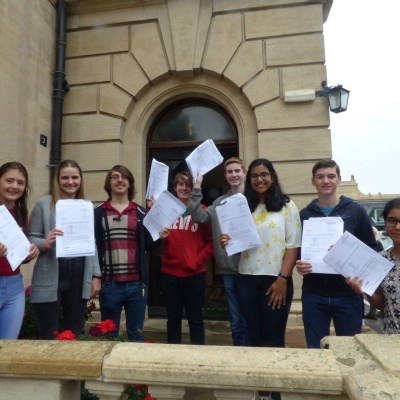 Students at TPS coped magnificently with the GCSE reforms and tougher exams.
Although not comparable with previous results, an impressive 9% of grades were at the highest possible Level 9, which is three times the expected national average, and in the broader picture, 89% gained five GCSEs at Level 4 or better, including English and maths.
Whilst all the students performed extremely well and, despite all the unknowns this year's exams presented, Dyuti Chakraborty excelled by gaining a compete set of Level 9s in every one of her subjects.
Mr Meadows praised the students for their resilience and hard work: "I am so pleased to see such a tremendous set of results from pupils of all abilities who have coped brilliantly with the tougher exams and removal of coursework and who should all be thoroughly congratulated".