Hannah Wins Sports Person of the Year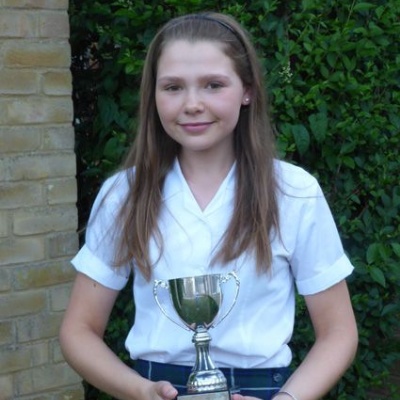 Girls' Sports Captain, Hannah Bassett, was awarded the main prize of Sports Person of the Year at our annual Sports Presentation Evening.
An amazing evening, which reviewed the many sporting successes of this academic year, was concluded by the awarding of Sports Person of the Year to Hannah Bassett in the Lower Sixth.
Sports Person of the Year is awarded to someone who is a shining example to everyone in the School for their sporting ability and the attitude to sport which they display.
From the moment Hannah joined our school she has made an impact. She is a smiling and unassuming individual with a real passion for sport and has huge talent.
Over the years she has proven she can turn her hand to anything; we have seen her represent seven different sports, played county level netball, achieved school records in swimming, represented at county, regional and national English Schools for cross country and has achieved regional and national representation in rowing.
Mrs Young summed up Hannah as "one of the most endearing pupils we have ever had the pleasure of teaching".