Flautist Rebekah Wins National Prize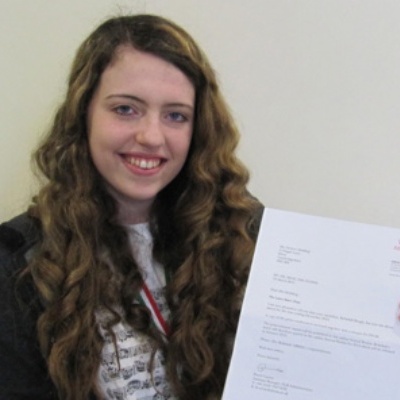 Sixth Former, Rebekah Baugh, wins the Laura Marco Prize for Flute
Sixth Form student, Rebekah Baugh, was recently nominated by the Associated Boards of the Royal Schools of Music (ABRSM) for the Laura Marco Prize after gaining Distinctions in the four highest Grades of the ABRSM examinations for Flute.
The prize is awarded annually and is given to the candidate who gains the highest number of marks in the Grade 8 Flute examinations throughout the UK and Ireland and we are delighted to announce that Rebekah has just received notification that she has won the award.
Rebekah has already achieved Grade 8s in Singing and Piano, so this prize, along with her Distinction at Grade 8 for Flute, is a tremendous achievement.
The Laura Marco Prize was made possible by the generosity of the late Laura Marco, a yong doctor who took up the flute after leaving Medical School.
The Headmaster congratulated Rebekah at the school's end of term assembly, saying: "To gain Distinction at Grade 8 in any of the ABRSM exams is an exceptional achievement but I am thrilled that Rebekahs' hard work and dedicated practice means she has also gained this national recognition and a most prestigious award. I offer her my huge congratulations".