Sport Scholar Emily Qualifies For Triathlon National Championships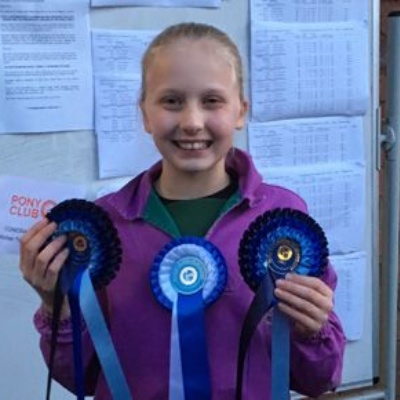 Emily Simpson in Year 7 has qualified for the Pony Club National Triathlon Championships.
Emily Simpson (Year 7 Sport Scholar for Running and Triathlon) won her class in the Area Qualifying Triathlon at Ratcliffe College, Leicester, meaning she will now compete in the Pony Club National Championships in March.
Emily had a solid shoot and swim but was disappointed with her run, which was in bitterly cold and wet conditions. She had a fall too so was running in some pain and was somewhat demoralised with her slower than usual time for that stage. However, all the competitors had had slow runs too and Emily was delighted to find that her second place in this stage earned her first place overall.
We congratulate Emily on her grit and determination in very difficult conditions and wish her the best of luck for the Nationals which will be held in Milton Keynes.