Youngsters Shine In Nursery Christmas Show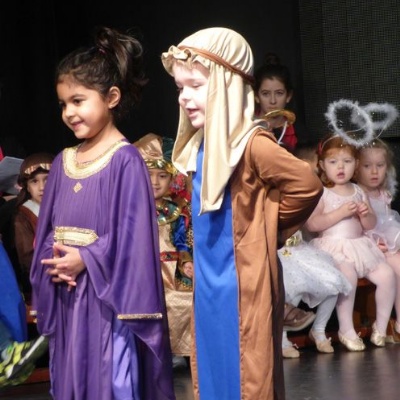 We saw some stunning performances by Pre-school children in their Christmas Show.
Parents, staff and guests were amazed by the confidence shown by Pre-school children who performed the Christmas story beautifully. The main characters were wonderfully supported by fabulous dancing angels and brilliant kings, shepherds, donkeys, sheep and camels, who all delivered lines to perfection and sang with great gusto. Special mention should go to the two narrators who superbly delivered their many lines.