Musical Production of Annie Wows Audiences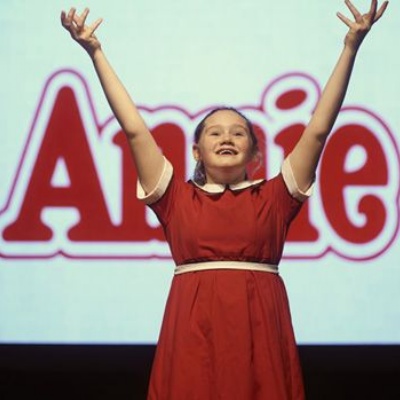 The cast of this year's musical production, Annie, received standing ovations for their performances.
This year's musical production was Annie, the Broadway show based on the Harold Gray comic strip, Little Orphan Annie. It played to sold-out audiences, including the sparkling Gala Performance last Friday.
Many of the cast were seasoned performers in our productions, but for Daisy in the title role, it was the first time she had taken a leading part and she amazed the audience with her excellent acting skills and heartfelt renditions of the all-time favourites, Tomorrow and Maybe as she went on her roller-coaster journey to find her parents.
Stunning performances by Thomas Purtill as Oliver Warbucks, Hannah O'Driscoll as Miss Hannigan and Sarah Lynn as Grace were complemented by the hilarious portrayal of the scoundrels, Rooster and Lily St Regis, by Ollie Cobb and Mollie Moore-Howe.
All of the supporting cast should also be congratulated for making this a hugely memorable show and the technical and backstage crews deserve tremendous credit for their slick production values which were evident throughout.
Standing ovations were deservedly received at the end of each show and Director of Creative Arts, Ms Doyle, was congratulated on producing another fabulous experience for the students.