Mandela Win Inter-House Rowing In Style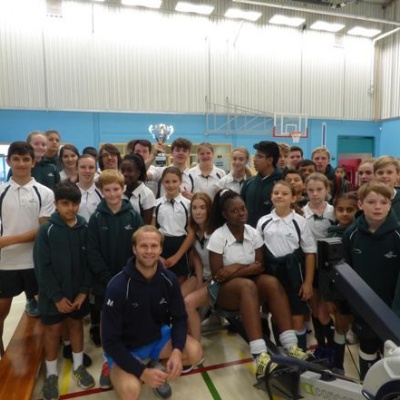 The annual Inter-House Rowing challenge was won convincingly by Mandela House.
Some amazing sporting prowess and great House spirit were on display today as pupils in Years 5 to 13, as well as staff House representatives, rowed their way over a gruelling course of over 12,000m.
The noise in the Sports Hall was deafening as every supporter cheered on those who took to the rowing machines in relay. Some wonderful rowing technique and great endeavour was seen by all, including the youngest competitors, and those who encountered hiccups with the machinery were looked after by the many helping hands of their team mates.
Mandela took an early lead and were ahead for most of the race, with staff reps, Mr Marsden and Mrs Wisdom (in her first event), putting in great shifts.
Eliot were at the back of the field for much of the time but in the latter stages the huge effort they put in was rewarded by pipping Spencer to third place by tenths of seconds. Newton House took a very respectable runner up position.