New Term Starts With House Balloon Challenge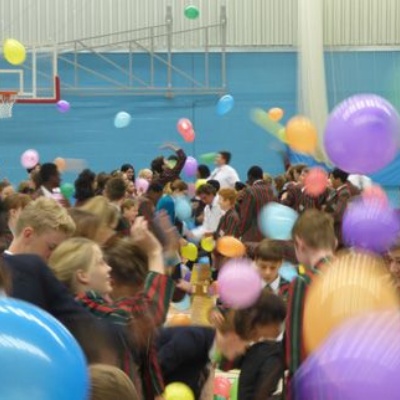 Senior students came together in their Houses to compete in the Balloon Challenge.
The new term started with a new House event, which challenged Senior students and staff to work in teams across a three-stage game. Firstly each House had to blow up and tie off as many balloons as possible and the second stage involved trying to clear out as many balloons as possible from each House's quadrant of the sports hall. Finally, the balloons left in each House's section had to be transported to the member of staff in charge who had to burst them - only at this point, students could not move; they had to work together to throw, pat or pass the balloons to the House leader.
This was a fabulous opportunity for new pupils and staff to get to know other House members, to work together in teams and engage their competitive spirits in advance of future House events.
For the record, Eliot House burst the most balloons, allowing them to take the honours in the first event of the year.