GCSE students celebrate excellent results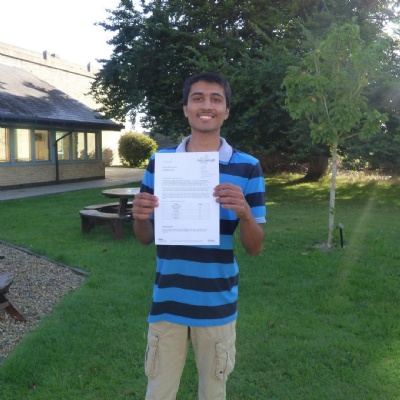 Students at The Peterborough School receive excellent GCSE results.
A week on from announcing excellent A-Levels, students at The Peterborough School have achieved an incredible set of GCSE results.
This year students' grades are the result of teacher assessments – following a shake-up after last week's initial A-Level results announcement. Today's announcement has rounded off an extraordinary last term for Year 11, with students completing the final few months of GCSEs from home via online study, and even starting to work on preparatory study ahead of their A-Levels this autumn.
Headmaster, Adrian Meadows, commented on the students' successes, saying: "I am thrilled for all our Year 11 students, and I hope they are proud of the results they have achieved. It has been hard to avoid media conversations about exam grades over the past weeks, which will not have been easy to hear as a student awaiting results. However, I am very pleased that the results have now been awarded based on centre assessed grades, using the professional judgement of those who truly know our students best. Congratulations again to Year 11, really well done!"