Senior Library
The new Senior Library is an exciting place to be, and is home to six networked computers, a range of non-fiction resources, a large fiction section and a growing Careers Library, including University Prospectuses alongside books giving advice about pre and post 16 choices, gap years, entry to Universities abroad and guides on writing the best personal statement! We use resources provided by this company www.How2Become.com which are available to all pupils.
This new space was opened in September 2018.
There are comfortable chairs and sofas, providing the ideal space to read newspapers, a variety of magazines or one of the interesting books from the Reference section of the Library.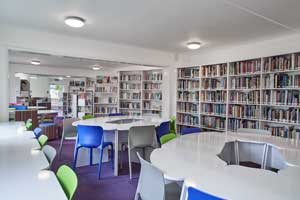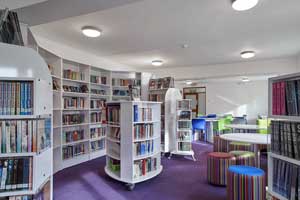 Events in the Senior Library include the 'Book Buzz Breakfast', the annual Inter-House Book Quiz and Carnegie Shadowing, where a group of pupils follow the work of the judges of the Carnegie Medal for Excellence in Children's Literature by reading the shortlisted books, posting reviews of the books on the national website and discussing the positives and/or negatives of each book with the Library Manager and the English Department.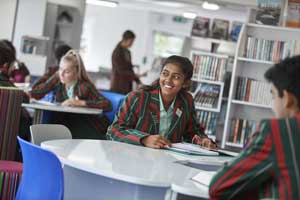 Both the Senior and Junior Libraries use Eclipse.net from Microlibrarian Systems as a management tool. Access to the current Library catalogue, pupil book reviews and the Library homepage is available by following this link.