Chemistry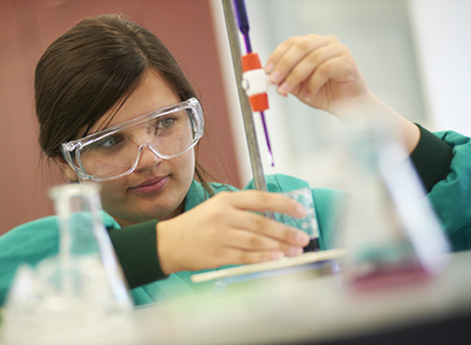 The OCR A Level Chemistry course serves the needs of a wide range of students as they follow their individual routes through lifelong learning. The course contains the following broad objectives:
developing and using practical techniques to investigate chemistry
observing and using trends in the behaviour of substances
solving chemical problems using mathematical techniques
solving chemical problems using concepts
studying the application of chemistry in selected fields, together with their social and economic aspects
Chemistry lies centrally between Mathematics and Physics on one hand and Medicine and the Life Sciences on the other and, as a result, the range of careers open to graduate chemists is very extensive. Many enter work in the chemical industry or in academic government establishments. Others use the logical and practical training to enter marketing, sales or management. Analytical chemistry is important in environmental conservation and chemical analysts are required in clinical and forensic laboratories and in quality control throughout industry.