Chaplain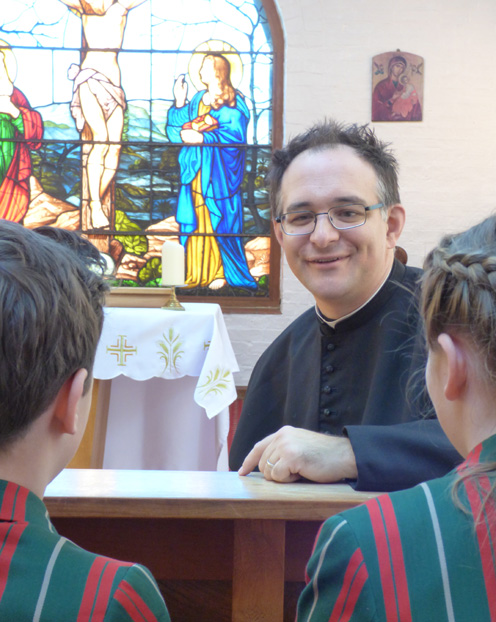 Father Toby Sherring grew up in the New Forest and attended the University of Exeter. He has a BA in Theological Studies, a PGCE in Religious Education and an MTh (Oxon) in Applied Theology.
He served his curacy in the deprived urban parish of St John, Tuebrook, Liverpool before becoming Chaplain of St Hilda's Anglican School for Girls in Perth, Western Australia, where he spent 10 years before joining The Peterborough School.
Before ordination, Fr Toby was an organist and choir director in several parishes and a teacher of Music and Religious Education. He was a choral scholar in the University of Exeter Chapel and, during priestly formation, he was House Musician at St Stephen's House and a member of the choir at Oriel College, Oxford. While in Australia, Fr Toby continued with his music, singing with St George's Cathedral Choir and Consort and from 2010 was Rector Chori and Organist of the Church of the Resurrection, Swanbourne, WA where he developed the musical tradition of a new suburban parish church and directed the choral scholars.
As well as music, Fr Toby enjoys reading, car maintenance, electronics and cooking. He is interested in church architecture and fabric, pipe organs and alternative energy. He is married to Alicia and has two children, Sophia and James.